Take time to explore and find out ways you can get involved in all that's happening here, because there's a lot – and this is a place for you.
Parent Newsletter
Stay up to date on everything happening
Quickly and easily
sign up
to receive email newsletters.
Student Newsletter
Stuff for students
Pine Cove – Junior High Retreat
April 27-29
Join us for the most epic weekend of the year for junior high! We will hop over to Pine Cove Timbers campground in East Texas the weekend of April 27-29 for what has become a highlight of our year, and something you don't want to miss! The weekend is jam-packed with everything awesome. Along with a few hundred other students, we will have a blast worshipping at Club, learning from a relevant speaker, laughing at skits, zip-lining, swimming, riding horses, dominating at crud wars, sneaking through the woods at Commando, and so much more. Imagine the feel of Sondays camp mixed with the intimacy of Chi Alpha… that is what makes Pine Cove so special! We have a limited number of cabins, so secure your spot soon.  Registration will open soon! $25 deposit will hold your spot.  The total cost is $135, with transportation provided round-trip from the church. We will depart after-school on Friday and return Sunday afternoon. Click here to download a paper registration form.  Complete it and turn it in to any youth staff member.  Don't delay!  Call the Youth Ministry office at (254) 772-9696 with any questions.
Already signed up? Click here for the particpant letter.
SUNDAY MORNINGS
9:00 am
Junior High (7th-8th Grade)
Meet together on the second floor, Room 205, then move into small groups:
7th Grade Girls        Room A125
7th Grade Guys       Room A124
8th Grade Girls        Room 205
8th Grade Guys       Room 208
High School (9th-12th Grades)
Meet together in the MAC, Room A200, then break into small groups:
9th Grade Girls        Room A211
9th Grade Guys        MAC Parlor
10th Grade Girls      Room A113
10th Grade Guys      Room A110
11th Grade Girls       Room A203 (MAC Game Room)
11th Grade Guys       Room A200
12th Grade Co-Ed    Room A210
---
SUNDAY NIGHTS
7:37
CONNECT. with a core group.
GROW. through discipleship.
SERVE. as Christ teaches.
Here at First Woodway, we take discipleship ministry very seriously. In our 7:37 Discipleship Groups, students meet with a group of peers… his or her age and his or her gender. Each group has one or two college leaders that help them to grow in Christian faith and practice.
Come and be a part of the spiritual backbone of our entire ministry. It is your chance to mature into a faith that you can use. Meet in the MAC. Spring 2018 semester dates are every Sunday night beginning January 21st and ending on May 6th.
---
WEDNESDAY NIGHTS
Prime Time and WNL (Wednesday Night Live)
Prime Time (Jr. High) starts @ 6:30pm in the MAC every Wednesday night. (End times vary but 7:45 pm is always a good bet.)
WNL (High School) starts @ 7:00pm in The Venue every Wednesday night. (End times vary but 8:20 is always a good bet.)
It is just what you need in the middle of the week – a time to gather with other students for authentic worship through music, drama, videos, testimonies, and a talk that will give solid direction for living out your faith commitment.
England – June 8-19, 2018
We are officially beginning preparation for a high school mission trip to the United Kingdom. Our destination will be the northern part of England, working with churches in Redcar and Bramhall. We have ongoing relationships with both of these churches, dating back as far as 2008. It's an incredible time of serving communities, churches, and schools. During our time there, you will live with a host family and be given an opportunity to share the light of Christ in this spiritually dark country.
Belize – July 21-28, 2018
For five years now, our annual mission trip to Belize has become a really important part of our ministry. We love the little town of San Estevan, where each year we do a Vacation Bible School down by the river. Literally just about every kid in town comes. Seriously! Also, we do all kinds of work projects and youth outreach events for the Camino Biblico church – and we get to serve in an orphanage as well. It's a real international mission trip, just a bit closer to home.
La Grulla – June 17-23, 2018
The dusty little town of La Grulla continues to be a place close to the heart of our ministry.  Every year since 2002, we have been making the trek to the Rio Grande Valley to spend a week working with the Iglesia Bautista and ministering in this place we all love.  We'll be loading up five vanloads of students and FW love and leaving on Sunday, June 17 – returning on June 23.  The cost of the trip will be $349 – which covers a week's worth of lodging and meals at the VAlley Baptist Retreat Center ( in Mission) and transportation there and back.  We'll even throw in a quick afternoon on South Padre Island.  Click here for the application.  Complete it and turn it in to anyone on youth staff with a $25 deposit to save your spot!  This trip sells out quickly!  Hurry!
Jr. High Mission Trip – August 1-5, 2018
Look for more details on this trip later this spring.
Sondays Camp
Sondays Camp is shaping up to be the best ever.   Save July 8-13, 2018 on your calendar right now.  Jonathan Pokluda will be returning as our speaker.  Logan Walter will be back leading worship.  In addition, Sean McDowell will be sharing in the afternoon celebrations.  More details later.
Youth Staff
bobJOHNS (Youth Pastor)
is our Youth Pastor, He has given overall leadership to this ministry since coming to First Woodway in 1984 (before any of his associates were born). He is a graduate of Texas Wesleyan College and Southwestern Seminary. Bob is married to Debbie, and they have one daughter, Hannah (a Baylor graduate). He is totally awesome at guitar, golf, and skiing. He is also the Director of SonDays Camp, supervises interns for the Baylor Religion department, on the board of directors for several ministries, and has written curriculum, articles, and devotional materials for various publications.  He has written one book on long term youth ministry (still to be published) entitled They Say I'm Crazy. Bob is also a licensed motor vehicle operator in the state of Texas and drives a truck.
markTATE (Associate Youth Minister)
works with those amazing and always challenging 7th and 8th graders and has been doing that since 2011. He grew up in Lockhart where he claims the best barbeque in the world resides. He completed his degree at Baylor in 2013 and has a Master's degree from DBU.  He loves his Baylor Bears but not as much as speaking to his middle school students every Wednesday night.   Mark loves to play golf with his dad, because he is the kind of golfer only a father could love. One cool thing about Mark is that he is totally into learning about/experiencing other cultures and working among them. You could say his two real passions are missions and working (in a most excellent way) with junior high critters.
chaseWOMMACK (Associate Youth Minister)
Works with the high school students helping out in speaking roles and putting together 7:37 curriculum on a weekly basis and leads the crazy 11th grade guys in 7:37. He grew up right here in Waco before studying at Baylor and completing his degree in Corporate Communications in 2016. Following graduation from Baylor, Chase spent a year and a half working in missions work to young people in northeast England. Chase loves just about anything to do with sports and faithfully supports the Dallas Cowboys and Texas Rangers through thick and thin. Chase will once again be starting school in the Fall as he pursues a Masters in Theological Studies from Truett Seminary. He loves his job and looks forward to continuing to work with the First Woodway high school ministry and seeing them grow for the gospel of Christ.
bryanRHODES (Youth Associate/Creative Arts)
does whatever else needs to be done. He helps write skits with lots of dancing and hilarious hijinks and leads the 10th grade boys in 737 each Sunday night. He started going to Woodway as a youth in 2014 and has loved every second of it since. Bryan is a senior accounting major and corporate communications minor at Baylor. His close friends describe him as being 5-years-old and 45-years-old at the same time—meaning he is silly and immature at times but thoughtful and organized too. Bryan loves to play piano, throw around the frisbee, and travel in his free time. He's thankful to be a part of the best youth ministry around and looks forward to working with the youth each and every week.
hunterBINGHAM (Youth Associate/Connections)
started leading a 7th grade girls 7:37 group and now we can't get rid of her. Hunter is new to Texas as she comes all the way from Virginia Beach, VA. She is currently a senior Finance major at Baylor. In the future, Hunter hopes to live abroad and help women in developing countries start businesses. She is an avid consumer of candy and cherry coke. Also, she has a deep appreciation for a good dance party and loves hanging out with teenage girls. Hunter is very excited to a part of this staff and for the opportunity to serve these youth.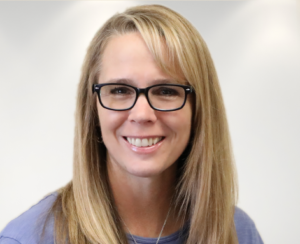 terriJONES (Administrative Assistant) came on board in this important position in 2013.  She keeps all of this madness so very well organized, and we love her for it.  Terri comes from Sweetwater, where she hung out at the Dairy Queen on weekends.  After graduating from Angelo State University, she made a choice to move to Dallas. It was there that she met her future husband, David.  Her present children, Allison (a Texas A&M student) and Sam (a sophomore at Midway) continue to daily rise up and call her blessed. She enjoys walking, reading, and not cleaning her house.  Everyone loves Terri, mostly because of her pies.  And she also drives a truck (which is nicer than Bob's).
Sunday Morning Team
High School Teachers
High School Department Director: Darrell Janecka
Assistant:  Adrienne Conradt
12th Grade: Will and Grace McKerall
11th Grade Guys: Darrell Janecka, Jon Edwards
11th Grade Girls:  Cindy Janecka, Niki Edwards
10th Grade Guys: Brad Conradt, Richard Warren
10th Grade Girls: Dori Mattson, Taylor Tate
9th Grade Guys: Rodney Bowden, Jerry Weatherman
9th Grade Girls: Suma Tullos, Jen Graham
Junior High Teachers
Junior High Department Directors: Tommy Ross, Brandi Ross
8th Grade Guys: David Brown, Jeremy Reeves
8th Grade Girls: Laura Schmeltekopf, Prissy Brown
7th Grade Guys: Alan Bowden, Richie Scott, Andrew Schmeltekopf
7th Grade Girls: Sarah Scott, Pam Weatherman
7:37 Team
High School Discipleship Leaders
12th Grade Guys: Case Smith
12th Grade Girls: Cydney Cockerill, Taylor Tate
11th Grade Guys:  Nathan Slonaker, Travis Warren
11th Grade Girls:  Kristen Jones, Elizabeth Wallace
10th Grade Guys:  Bryan Rhodes, Mark Tate
10th Grade Girls:  Sarah O'Connor, Bonnie Ryan
9th Grade Guys: David Beggs, M.J. Morris
9th Grade Girls: Hunter Bingham, Bre Golding, Kelsey Kaigler, Mattie Ross
Junior High Discipleship Leaders
8th Grade Guys: Cayson Buchle, Nathan Smith
8th Grade Girls: Stephanie Barrick, Kayla Joslin, Danelle Smith, Mary Conley Thompson
7th Grade Guys: Jason Fletcher, Tanner Henry
7th Grade Girls: Abigail Hingst, Katy Taylor
SLT
Every year we invite any and all of our juniors and seniors to join us in the leadership of our ministry through our SLT (Student Leadership Team).
Ministry is only effective if the students get involved and claim it as their own. We invite students to serve on a few different focus groups according to their interests. Groups typically meet one Sunday a month to talk over ideas and important events.
Here the areas of involvment:
:: MISSIONS TEAM
:: SKIT TEAM
:: SPIRITUAL FORMATION TEAM
:: CONNECTIONS TEAM
If you are a junior or senior in high school, seriously consider joining one of these teams.
In the vault we have the latest fbcwoodway youth videos. All available for your viewing pleasure… or mozy on over to youtube to watch some of our classics.
Follow First Woodway Youth on Social Media
First Woodway  |  101 Ritchie Road, Waco TX 76712  |  254.772.9696